Welcome to Stephenson Area Public Schools
The mission of the Stephenson Area Public Schools is to provide an appropriate educational program and learning environment which will effectively meet the educational needs of its students and community and help its students accomplish educational goals which are significant, durable, and transferable.
School Resources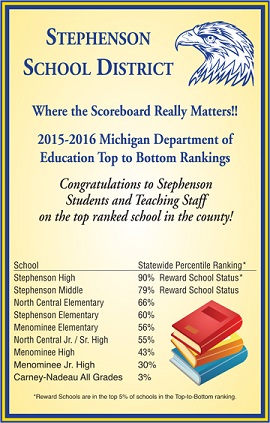 Academic Calendar
District News

October 12, 2017
November Meetings
Novembers Committee of the Wholle Meeting will be moved to Monday November 13
Novembers Board Meeting will be moved to Monday November 20
September 27, 2017
Stephenson Eagles App
You can now down download the Stephenson Eagles App from your App store.  This app will make it easier to access our website from your smart phone.  The app also contains links to our full website, PowerSchool, and to deposit lunch money.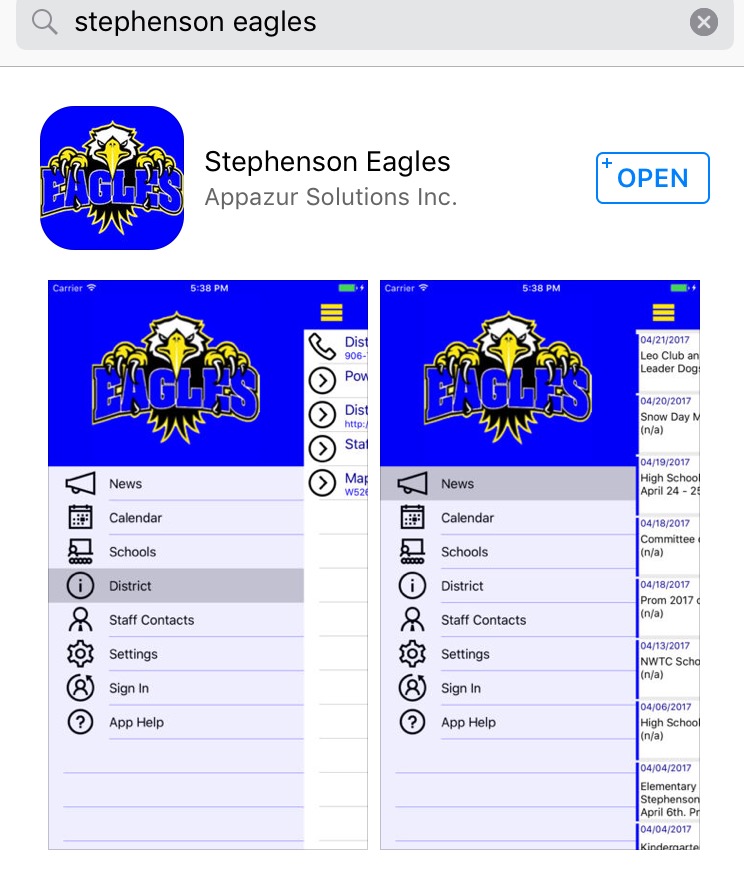 September 19, 2017
Transparency report
June 19, 2017
Water Quality Data