January 15, 2018
SAPS Questions and Answers
December 7, 2017
Mission Statement
Mission Statement
Stephenson Area Public Schools provides a safe environment to educate, challenge and inspire all students to be life-long responsible learners.
September 27, 2017
Stephenson Eagles App
You can now down download the Stephenson Eagles App from your App store. This app will make it easier to access our website from your smart phone. The app also contains links to our full website, PowerSchool, and to deposit lunch money.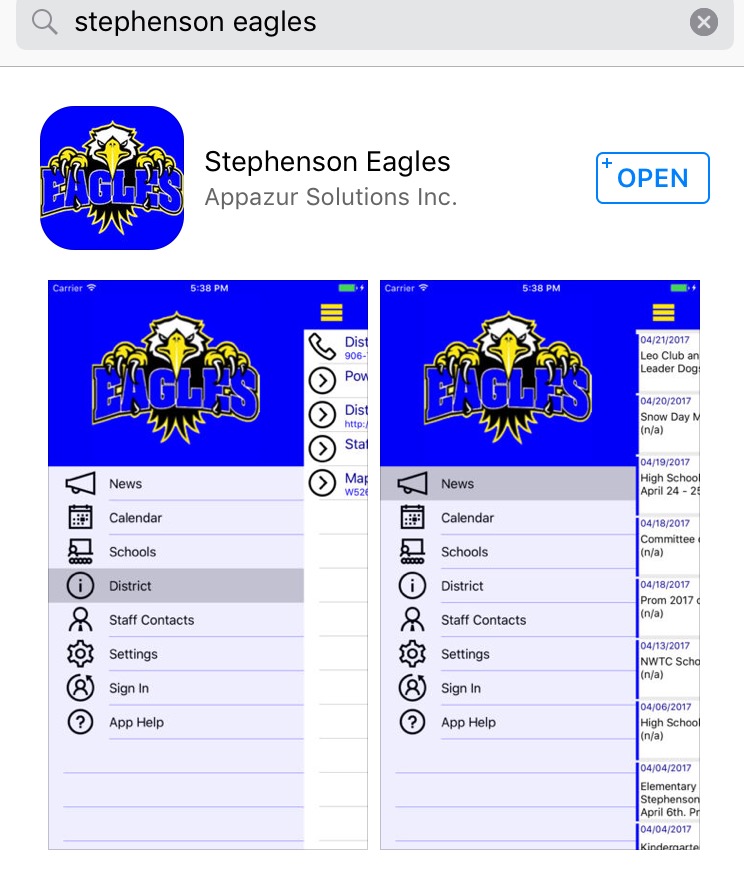 September 19, 2017
Transparency report
June 19, 2017
Water Quality Data