November 8, 2017
Stephenson Eagle Decals
Show your Eagle Pride!
Stephenson PTO is selling Eagle decals. You may purchase them at the elementary school office for $5.00.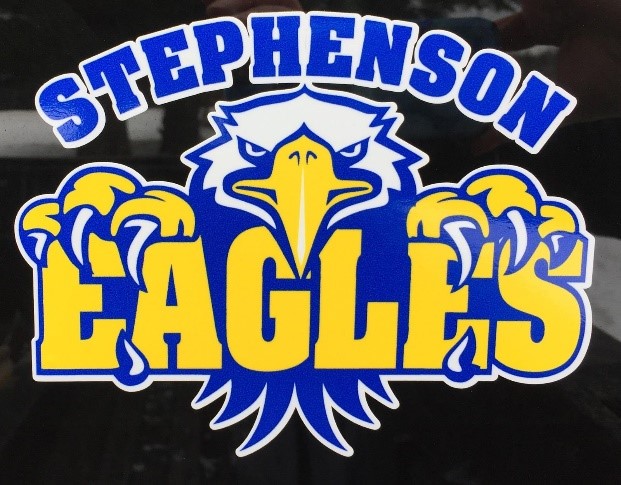 October 12, 2017
November Meetings
Novembers Committee of the Whole Meeting will be moved to Tuesday November 21
Novembers Board Meeting will be moved to Monday November 27
September 27, 2017
Stephenson Eagles App
You can now down download the Stephenson Eagles App from your App store. This app will make it easier to access our website from your smart phone. The app also contains links to our full website, PowerSchool, and to deposit lunch money.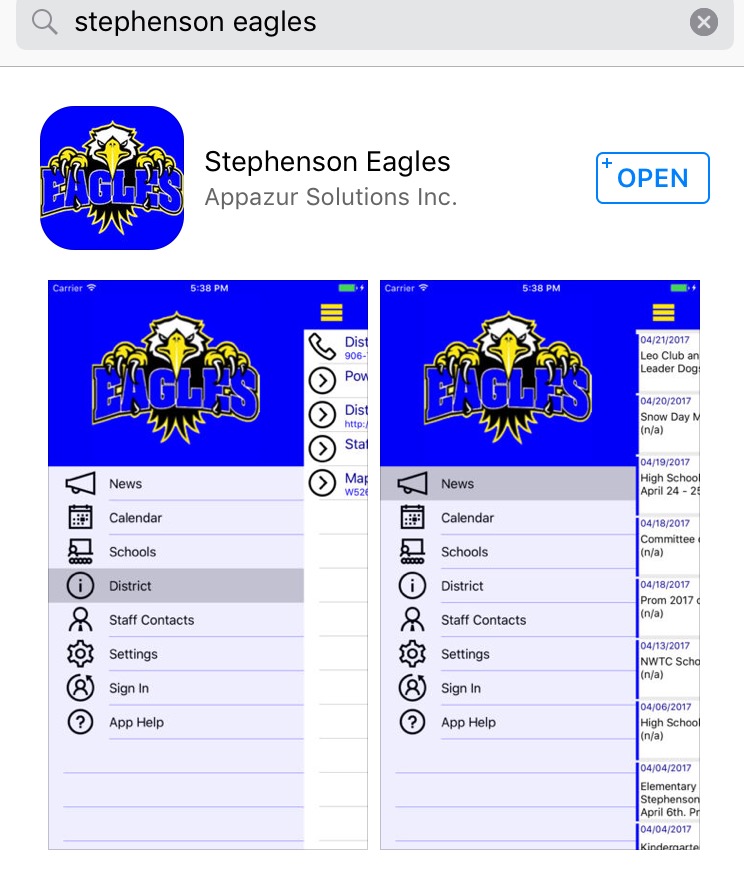 September 19, 2017
Transparency report
June 19, 2017
Water Quality Data